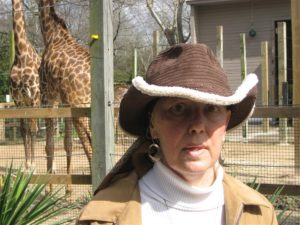 Well it has been a pretty good week. Diana got a little stronger each day. We went out on Monday and bought a portable PC. Diana came to the Fry's store with me – a short 30 minute ride from our house. Diana likes to play computer games and this will allow her to do so in bed or at the kitchen table. I needed a PC anyway – some of you may not know but I use a Mac and have never used a PC. The are many applications that I have wanted to use but don't work on a Mac. So we now have a PC. Diana doesn't like to sit in the office so this portable will make the PC usable by her wherever she wants – even in her bed. She does like computer games.
Diana is now off of all medication except for her pain patch and pills. The end result is good. Diana had an appointment with Dr. Blumenschein yesterday. He was very happy with her progress. The new plan is for Diana to not be on medication for the next 2 weeks. We will meet again with Dr. Blumenschein on Feb 21. If Diana continues to improve and get stronger, he is ready to start Diana on MD Anderson's newest clinical trial – code name Battle. The clinical trial requires that Diana get a biopsy on her lung tumor. Then based upon the types of cells found – Diana will be prescribed one of four oral medications. The trial is attempting to match the patient's cancer cell types to to a medication that the patient is more likely to respond positively. Dr. Blumenschein also informed us that approximately 1 out of 5 patients cell biopsies do not match with any of the medications and thus that patient cannot proceed with the clinical trial.
After our appointment with Dr. B yesterday, Diana and I went for a short walk at the Houston Zoo which is located a five minute ride down the street from MD Anderson cancer clinic. It was a nice walk as we both felt good after our encouraging visit with Dr. B. For those of you up north in the cooler climates – the temperature was 72 in Houston yesterday. We enjoyed the stroll together, especially with the weather.
We will now wait the two weeks. In the meantime, Diana is working to make sure she gets sufficient exercise each day to build her strength. Diana is doing her best to eat several smaller snacks during the day. We are concerned about her weight loss. Next weekend , the third son of our Cape Cod friends is getting married in Boston. As soon as we received the invitation a while back, we knew we would not be going. to the wedding However, as the time approaches, Diana is saddened by the fact that we cannot go. She would've liked to been able to go even though it is winter weather in the Boston area. The fact that we cannot go is just another example of how her cancer is affecting our personal life. Often, you cannot do things you want or take trips that you want. It makes the both of us very sad.
Have a great two weeks. Will update you after our next appointment. No tests scheduled- just an appointment with Dr. B.
Thanks for all of you support and prayers.