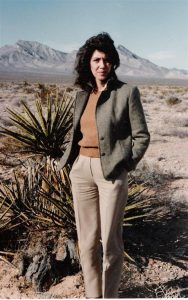 Diana had a couple of really good days in Dallas after our return from Houston last Thursday, She even spent a couple of hours in the office on Friday. On Saturday, Diana had an appointment with her hair dresser. On the way home from Houston last week, we discussed getting her hair cut short since it was starting to fall out. She was not very receptive – but I think I finally talked her into the idea. I tried to convince her she had an opportunity to cut it short – if she didn't like it, she was probably going to shave it off soon as it continued to fall out. Anyway – she had it cur shorter – not short – but very short for her. Since she is now getting comfortable with her hair – I will do my best to try and get her to let me photograph her – if i am successful, I will attach in my next email. I think my chances are less than 50% however. Her hair dresser did a good job and she really looks great.
However, Diana showed much fatigue on Sunday and Monday. She was still very fatigued for our trip to Houston on Tuesday. We arrived in Houston Tuesday afternoon. We went directly to MD Anderson clinic and Diana had her blood drawn for her blood tests.Yesterday, Wednesday, we had appointments with the Research Nurse assigned to Diana, Dr. Blumenschein's PA (Physician Assistant) and Dr. Blumenschein. We were at the hospital for about 3 hours. Each of them tested and questioned Diana. By the way – Diana's blood pressure tested at 125/86.Pretty good – she has been much more nervous on our previous visits and tested much higher on previous visits.
Dr Blumenschein was pleased with her progress and her physical appearance. Diana's white blood cell count was up to 3.7 – from 1.1 last week – the blood count needed to be 1.5 or higher to get the next treatment. Prior to her first chemo treatment her white blood count was 5.5. So Diana made it with room to spare. He was really pleased. However, Diana was and is still having her coughing spells. Diana was also complaining of shortness of breath on Sunday & Monday. Dr. Blumenschein tested her and came to the conclusion that her shortness of breath was not associated with the cancer. He then had Diana go and get a new lung x-ray. We left the hospital about 7 PM. The thought of getting the x-ray really upset Diana as she was worried about what new problems the Dr would find.
Surprisingly, Diana slept really well last night. First time in four nights. We went to the hospital this AM for her treatment. Dr Blumenschein's PA called me this AM and said they saw that Diana had a bacterial infection in the lung from the x-ray. They prescribed an antibiotic for Diana to start taking tonight for the infection. I only hope that the infection is the cause of her cough too.
Diana received her second Chemo treatment today. She was in the hospital from noon – 6 PM. She felt good after the treatment and we stopped for a snack on the way back to the hotel. By the way, we are staying at a Marriott Hotel about 3 blocks from MD-Anderson while in Houston. Pretty convenient. She is lying in bed resting watching TV (The Apprentice) as I write this email. She is feeling well and just asked me if she felt this well after the first treatment. Last time she did not get sick until the next morning and then was very sick for 2-3 days and fatigued for two weeks.
Diana took her new anti nausea medicine this morning before receiving her chemo treatment. She will take it for the next 2 days. Hopefully, it will work better than what was prescribed last time. By the way Diana's blood pressure today before her chemo was 123/68. Unreal – especially for her.
Tomorrow we have an appointment at noon for her white blood cell booster shot. once that is obtained – we will head home to Frisco.
Diana's next visit will be in 3 weeks. She will have a CT Scan to measure the tumor and see how well the treatment is progressing. It will be an important visit as it will be the first indication of how Diana is responding to the chemotherapy treatment. I am anxiously awaiting the results as I know Diana is too.
Again – thanks to all for your support and prayers.