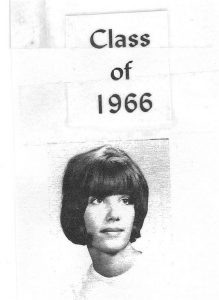 After a couple of days rest at home, we were back on the road to MD Anderson on Monday afternoon. A new test, an echocardiogram had been scheduled for Tuesday and our appointment with Dr. Blumenschein was on Wednesday. Once again we stayed at the Marriott.
On Wednesday, Dr. Blumenschein provided the results of Diana's tests. Besides everything we already knew, they had found a small amount of cancer in her skull – however, Dr. Blumenschein said that it did not change any treatment plans because the skull is considered bone. Therefore, it was the same as the cancer in her other bones. Fluid had also been detected near her heart and pleural cavity. There was nothing he would do immediately because of the fluid but would continue to monitor those areas. However, he was going to schedule an EKG as a follow up to see if the fluid was impacting her heart functioning.Dr. Blumenschein then discussed chemotherapy treatment options. With the cancer cells all over Diana's body, radiation was not an option at this time. Since we brought up the subject of Clinical Trials previously – he mentioned one that he thought would be good for Diana. It was a combination of Cisplatin (an approved FDA chemotherapy drug) and TLK298.
We set a meeting for us with the research nurse assigned to that clinical trial. The research nurse explained the treatment process to us for the clinical trial. He also gave us some forms which needed to be signed if we decided to proceed with the clinical trial. Dr. Blumenschein wanted Diana to have time to think about which treatment she wanted to pursue – so he suggested we go home, think about it and make a decision next week.
We drove back to Frisco on Thursday morning. We left the clinic convinced that Diana would pursue the clinical trial treatment. We had a couple of days at home before we would have to depart back to MD Anderson on the following Monday. The EKG was scheduled for Tuesday and our treatment decision appointment with Dr. Blumenschein was on Wednesday after which Diana would get her first treatment.
I spent Friday in Diana's office inundated with things to do. Diana stayed at home to rest. I went home for lunch with Diana. We spent the weekend at home. Only discussed her treatment options for a couple of minutes since we were in agreement that we would proceed with the clinical trial.