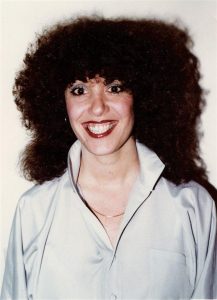 Picking up where my last email left off – Diana spent Tuesday night in the Intensive Care unit (ICU) at MD Anderson. I spent the night at the Marriott.
Once I got up and dressed Wednesday morning, I joined Diana in her ICU room. On Wednesday, the drain in her heart had accumulated another .3 liters of fluid in the 24 hours since her procedure. Thus, on Wednesday AM, the Cardiologists decided to leave the drain in her heart for another day. On late Wednesday afternoon, Diana was moved from her room in the ICU to a regular recovery room in the hospital. She spent Wednesday, Thursday and Friday in that room. Wednesday night, I spoke with the Doctor covering Dr Blumenschein's in-patients and she informed us that Diana's left lung had partially collapsed. That they were going to treat her for pneumonia with antibiotics (using an IV). The IV antibiotics started Wednesday night. Diana was still connected to a monitoring device for her vital signs – pulse rate, blood pressure and oxygen level in her blood. The extra oxygen tube that she had in her nose was removed.On Thursday morning, cardiology removed the drain from her heart. Less than 100 milliliters of fluid had drained in the prior 24 hours. Thursday at noon Diana had more x-rays. It was determined that there was excessive fluid between the lining of her left lung and the lung itself. This fluid was causing the lung to collapse.
Thursday evening – the head of Pulmonary came to see Diana. After much discussion, it was agreed that he would perform a thora centersis on Diana Friday morning. This is a procedure whereby they stick a needle thru her back into the space between the lung lining and the lung and remove the fluid from that space. Similar to the procedure that had been done to her heart on Tuesday. The disease is referred to as pleural effusion. By the way, her heart disease is referred to as pericardial effusion. Wow – things were happening so fast
On Friday morning, the thora centersis procedure was performed to remove the fluid around the lung. Approximately .7 liters of fluid were removed (1 bottle of wine). Diana came thru the procedure very well. X-rays were taken of Diana's pleural area immediately after.
All went very well.The Drs. reviewed the x-rays and think they got all of the fluid, A respiratory specialist tested Diana to see if she needed extra oxygen. The test showed no external oxygen needed. They walked Diana all over the floor of the hospital to test her breathing. No problem. At about 3 PM, we were told that Diana would probably be released from the hospital Friday afternoon. I couldn't believe it. Diana was ecstatic. I just never expected her to be released so fast. I left her hospital room immediately, to check out of the Marriott. I never made a round trip between the hospital and the hotel that fast all week. Diana was released from the hospital around 4 PM on Friday.
We immediately drove home arriving about 10 PM. We were both exhausted but so happy to be home. Diana could not wait to get into her own bed.
Diana rested at home this past weekend. She is still coughing. We are taking her vital signs every few hours. Her blood pressure has been a little low since the fluid was removed from around her heart – but has been very consistent and an acceptable level. She has anew antibiotic prescriptions for her cough/infection.
Based on preliminary test results, her cancer treatment will probably change. We won't know until I speak with Dr Blumenschein early next week. He wants her to rest and recover so there probably will not be any treatment next week. Both of us are still in shock. Everything happened so fast – two serious procedures performed on Diana and here we are at home. Diana is so happy to be home. I was not sure we would see our house ever again let alone so fast.
We are tentatively scheduled to go back to MD Anderson the week of March 21.
Needless to say, it was not the week we were hoping and praying for. Diana is home resting. I am at her Company trying to understand what happened in her business last week.
Thanks for your support and prayers..