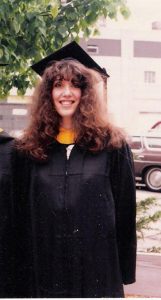 After arriving home late of Friday, March 11,Diana spent a quiet 10 days at home recovering from the two procedures performed on her heart and lung recently. She was and still is coughing – sometimes pretty severely and it occasionally turns into gagging.
I was in contact with Dr. Blumenschein a couple of times during the past week+. He tried 2 different prescriptions for the cough – neither seemed to help that we could determine.On Tuesday March 22, we drove to MD Anderson. Diana had a chest x-ray and blood tests done late on Tuesday. On Wednesday, we met with Dr. Blumenschein. This is the first time we have met in person with Dr. Blumenschein since Diana was in the ICU and had the heart and lung procedures performed on her. While she was in the hospital, she also had a CT Scan. Here is a summary of what he told us.
The CT Scan done 2 weeks ago on Diana showed positive tumor growth in some areas and decreased tumor size in other areas. Including the fluid problems Diana had, he overall result was not as good as he had hoped for. Therefore, he was going to stop the clinical trial and change Diana's treatment to a new 2nd line chemo treatment – Altima. He said this chemo was less toxic than Cisplatin and hopefully her body would respond in a positive manner. She would also now be getting a vitamin B!2 shot every 9 weeks. Altima is an approved FDA drug and Diana will no longer be on a clinical trial. Neither Diana nor I expected that she would have positive results from the clinical trial. We both supported the idea of changing the treatment.
The other news we received was that fluids extracted from her heart and lung both tested positive for cancer. This was not a surprise to the doctors. While Diana was in the hospital, I was constantly bugging one of the doctors making the rounds of in-patients – inquiring if the fluid test results were available. She always answered no but would add words that I did not want to hear – "Natural progression of the disease." When she told me that, I decided that I did not like her. It really wasn't her, I didn't want to hear those words associated with Diana.
Another finding, based on the x-ray taken on Tuesday, the fluid appeared to come back to Diana's lung. Dr. Blumenschein said the heart looked good – no new fluid accumulation. As a result Dr. B recommended that a procedure be done to Diana on Monday March 28 to drain the fluid from the lung again and insert a drain tube that will remain in Diana for as long as she continues to have fluid accumulate in the lung. Possibly 3 – 4 weeks or even longer – months – as the pulmonary doctor told us. Diana was not happy with the prospect of having the drain installed. However, it is a procedure developed at MD Anderson – named "The Denver Catheter".
Wednesday evening Diana got her B12 shot and new Chemo treatment. All went well. We went back to the hotel exhausted and spent the night. It was a grueling day for Diana. Not lots of good news and more procedures and tests. Although we were unhappy with the results, at least we were at a place – MD Anderson – where they had procedures to immediately address Diana's fluid problem. Dr. Blumenschein did not want to delay either the new chemo treatment or the drainage tube procedure.
We drove home Thursday afternoon. Diana felt pretty good on Thursday and Friday – however, today (Saturday) she is very sick and nauseated from the chemo. She has spent the day in bed and has not eaten any food.
Tomorrow – Easter Sunday – we will be driving to MD Anderson in Houston in preparation for her lung procedure on Monday. Traffic will be terrible in the evening with it being Easter, so we will try to leave as early as possible. We will be meeting with the Pulmonary Dr on Monday morning and hopefully can make some progress on the cough problem at the same time.
I spent some time reviewing the past couple of weeks in my mind. What would've happened had we not been at MD Anderson? Would the doctors in Dallas have moved as quickly/ I doubt it. As I sat and thought about what Diana had gone through the pst few weeks, I was so happy we had gone to MD Anderson. The speed at which decisions were made and implemented – I still cannot believe that it really happened.
To make matters worse last week – I got sick in Houston Tuesday night with the flu. Just what Diana needed to get exposed to in her condition. Fortunately, Diana's mother is living with us and she took care of both of this week. Today is the first day I ate any solid food since Tuesday. It also delayed my getting this email written and sent. Sorry.
Thanks for your support and prayers.
Happy Easter