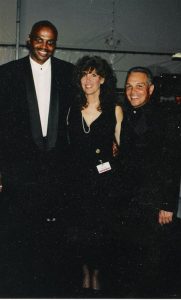 Well – it has been 3 weeks since our last trip to MD Anderson in Houston. We are leaving tomorrow (Monday) AM for our next visit. Diana is scheduled to have both her blood tests and chest x-ray done on Monday afternoon. On Tuesday afternoon, Diana will have a CT Scan. On Wednesday AM we meet with Dr. Blumenschein and Wednesday afternoon is Diana's next chemo treatment. We will return either Wed late afternoon or Thursday AM. Depends upon what time we get finished on Wednesday if we get finished on Wed.
Diana has had a great week. The amount of fluid that we have been draining from her pleural cavity has been decreasing. The fluid level was below 100 milliliters on a 3 day drain cycle. Initially, we were draining approximately 200 ml per day. She was below 100 ml on a 3 day cycle for about a week now. Really good news.In fact, when I provided Diana's drain history to DR. Eapen last week via telephone – the pulmonary doctor – he requested that Diana not drain for a week. We last drained Diana on Monday 4/25. We will drain again on 5/2 before we leave for Houston. Diana has an appointment with Dr. Eapen on May 3, Tuesday AM at MD Anderson. Dr. Eapen will make a decision as how to proceed with the catheter.
Diana has been feeling the best she has felt in months. Diana went to lunch with a friend of hers on Tuesday. On Friday, she drove herself to her eye Dr. for an appointment. And on Friday afternoon April 29, Diana and I played 9 holes of golf. We got a Red flag which allowed us to take the cart all over the course and minimize walking. It was very windy – but she had a good time. Diana even mad a legitimate Par on one of the holes. This is the first time Diana has played golf since our trip to Hilton Head last fall. She is determined to play in the Queen's Quest Tournament next month.
On Saturday evening, April 30 – we went to a baseball game. There is a minor league team in Frisco with a new baseball park. It was very cool temperature wise – temperature was in the high 60's – we watched 5 innings and came home. Diana is not a baseball fan but she enjoyed being out. We have seats that allow you into the Stadium club where dinner is served. So in actuality, we went out for dinner. Sat at a window table and enjoyed ourselves.
All in all – Diana had a very busy week. She still tires easily – but she hasn't had that much activity in 4 – 5 months. Golf, baseball game, lunch with friends – yes, a very busy and active week.
Diana is still coughing – but not as hard and not as frequent. More good signs.
Again – thanks for your support and prayers. I will send out an update email after we return from MD Anderson.