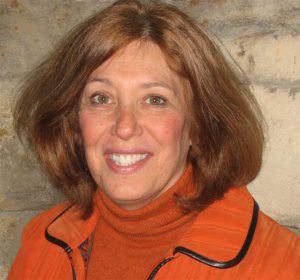 It has been about 3 weeks since my last correspondence. After Diana's last treatment, a new anti-nausea medication was prescribed and used. Diana was uncomfortable for several (3-4) days after the chemo treatment but did not get nauseous. She had periods of being both hot – sweating – and cold. She rested in bed mostly for those few days. After those few days, Diana quickly recovered almost back to normal. But when compared to her earlier after treatment conditions – this past time she was the least sick. She was able to shower each day and eat. Not much else, but compared to her earlier reactions to the chemo treatments, this was a piece of cake.
Diana was pretty active during the past 3 week time frame. We ate out occasionally – mostly at lunch – and even went to the movies one night. We are controlling her activity – not letting her get too active too fast. Her cough has continued to lessen. For the past couple of weeks, she has not had any bouts of lost breath or wheezing as she has had since December. She is now communicating using the telephone. Diana did not use the telephone from November through April because of her loss of breath problem. Diana has also begun to work a little each day on her business from home. We have set up a computer connection for her to the office. She is not going into the office. I go there every day and Saturday mornings. Without Diana's mother taking care of Diana while I go to the office – this would not have ben possible.
Diana did have an unrelated infection in her eye 2 weeks ago. We went to her eye doctor – he prescribed some medication. After about 10 days the infection was gone. We have an appointment with the eye Doctor on Tuesday AM – hopefully it will be the last one related to this infection.
For the first time in a long time, Diana has been feeling well. Up to now our total focus was on Diana's day to day health issues. With Diana feeling better, I brought up the subject of a long term plan for us. Since there is no cure for Diana's disease – I suggested we consider moving to the Houston area. We will be tied to MD Anderson – going for test and treatments for the rest of her life. Diana was supportive of the idea. However, there were a few obstacles that needed to be cleared before we could seriously consider moving. We owned a business and it would have to be sold. We owned a building that the business resided – it would have to be leased or sold. And we owned our house – it would have to be sold. Most of these tasks would need to be done quietly without employees and family knowing. Diana was concerned that her mother would be upset if she knew too far in advance of our plan, so we did not discuss the plan with her mother at this time. Each of these items would need to be completed but in a sequential order. The first order of business was to sell her business.
Selling a small business is not anything I was experienced at. I had purchased and sold big companies all my life but never a small private business. I immediately started to get myself educated on such a task. At the same time, I had to get the financials of her Company in order for a sale – and not involve or let any of the employees know. That was the plan.
At the same time – one of Diana's most senior employees – the office manager – who had worked for Diana for 5 years was diagnosed with breast cancer. Just what i needed to make my days even more interesting. Fortunately, it was only stage 1. She had surgery which was followed by 30 days of radiation treatments planned. Here is a little company and within six months, two of its employees are diagnosed with cancer. Someone please calculate the odds on that happening.
Three weeks have now past since Diana's last chemo treatment and once again it was time to go to MD Anderson for Diana's next visit with Dr. Blumenschein and her next treatment.
On Tuesday of this week – we drove to Houston. Diana had her blood tests on Tuesday afternoon. No CT Scan this week since Diana had one last time. Wednesday morning we saw Dr. Blumenschein. He was really pleased with the progress Diana has made and continues to show. They (Dr. B and his PA) even commented – to Diana's dismay – that she had gained a couple of pounds. Dr. B tried to explain that it was a good sign to Diana. He also assured her that part of the reason for her vociferous appetite was due to the steroids she was taking. Once, she was off steroids, her appetite would lessen. One of the medicines prescribed for her eye infection was also steroids.
On Wednesday afternoon, Diana got her chemo treatment and we drove home Wednesday afternoon/evening. It was a very nice ride back home. Diana was much more relaxed. We even stopped and got her some Thai food again (her favorite) for a late lunch.
Gr. Blumenschein also gave Diana the Green Light to participate in her annual Queen's Quest golf tournament that will be held June 14 – 16 in Frisco. That week is the week that we would have normally been in Houston for her next chemo treatment. However, we have made arrangements for Diana to get her blood tests and chemo treatment in Frisco that week. She will get her blood tests on June 14 and her chemo treatment after the golf tournament on June 17. She would normally get a CT Scan at that time. However, Diana is doing so well that Dr. B said he would postpone the CT Scan for one visit. Diana is quite excited about being able to participate in the Queen's Quest tournament and is really looking forward to it. It has been 6 months since she has socialized with any group. I called Diana's guest partner in Oregon and gave her the green light to get her airline tickets. Linda was excited. Diana was excited. And I was excited. I still remember how she looked when she asked me the question in March about being able to play golf. This girl is a fighter. She was determined to play in the tournament and it looks like Diana is going to make her goal.
Thanks again for your support and prayers. They are working.